We are so glad you're joining us for the Growly Reading Adventure! Today we're reading Chapter 33: The Ruins, in which Growly discovers a ruined settlement and a clue from C.J.
(If you missed any of the previous chapters, you can find them here.)
On page 133 of The Begin Companion, you can download a page where you can write out what Growly learned.
---
Don't forget we also have a special gift for you.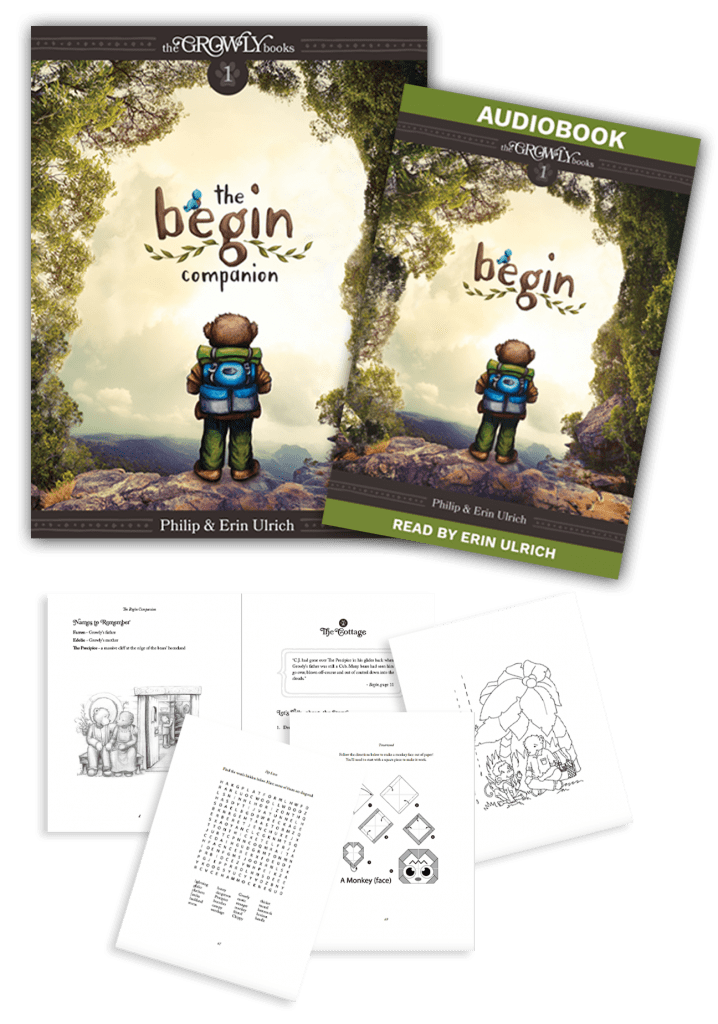 The Begin audiobook (instant download)
The Begin Companion PDF (a 144-page activity and study guide to help you dig deeper into the story of Growly and his Adventure)
email notifications when new videos have posted, as well as additional fun