We are so glad you're joining us for the Growly Reading Adventure! Today we're reading Chapter 14: The Way Down, in which Chippy leads Growly downward over platforms on the cliffs. (If you missed any of the previous chapters, you can find them here.)
In the hidden cave Growly gets to try some fruit he has never tasted before. On page 57 of the Begin Companion, you can make a list of your top ten favorite fruits and what you like about them. We'd love to see your favorites. We might just find something new to try that is delicious! So send us a photo (mail@thegrowlybooks.com) or post to social media and use hashtag #thegrowlybooks.
---
Don't forget we also have a special gift for you.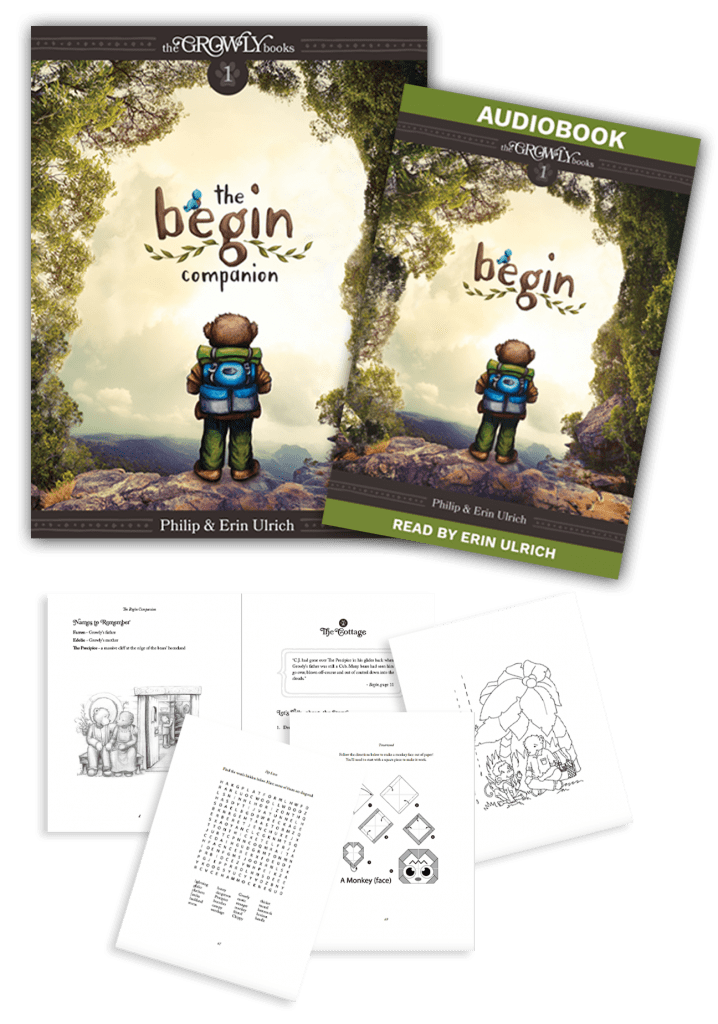 The Begin audiobook (instant download)
The Begin Companion PDF (a 144-page activity and study guide to help you dig deeper into the story of Growly and his Adventure)
email notifications when new videos have posted, as well as additional fun