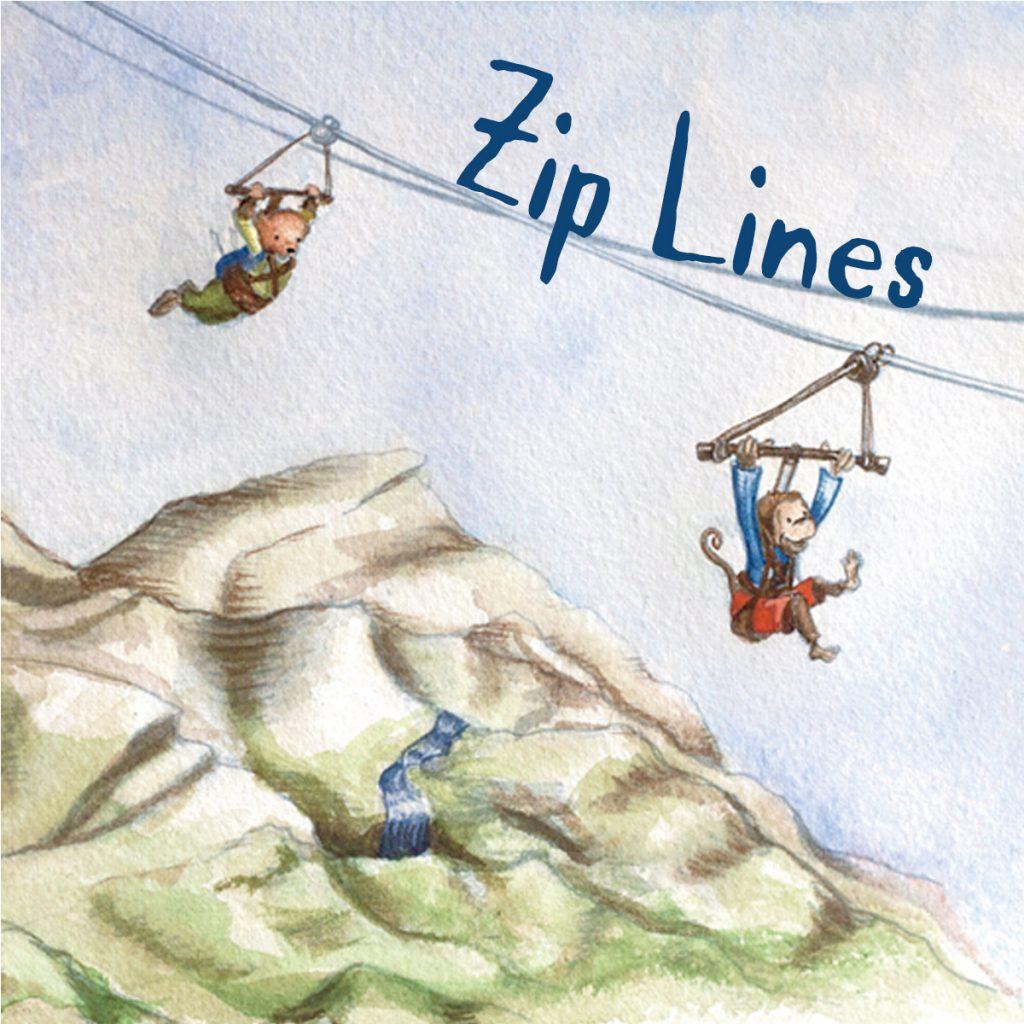 yourdictionary.com defines a zipline as: A transportation system or piece of recreation equipment consisting of a cable stretched between points of different elevations, a pulley, and a harness or bar for attaching a rider, who moves by gravity.
If you were Growly & Chippy, you could also define it as: A way to travel over the jungle that makes you howl with laughter (and a little bit of fear) and makes you wish you could get off, yet not want the ride to end, all at the same time.
In our world, ziplines have been around for a long time. They have been used for centuries in China, but you can be pretty sure that as long as there have been ropes lying around, someone has made an attempt to go zipping down one … and probably without first thinking through a good way to stop at the end. Yes … ziplines can be dangerous.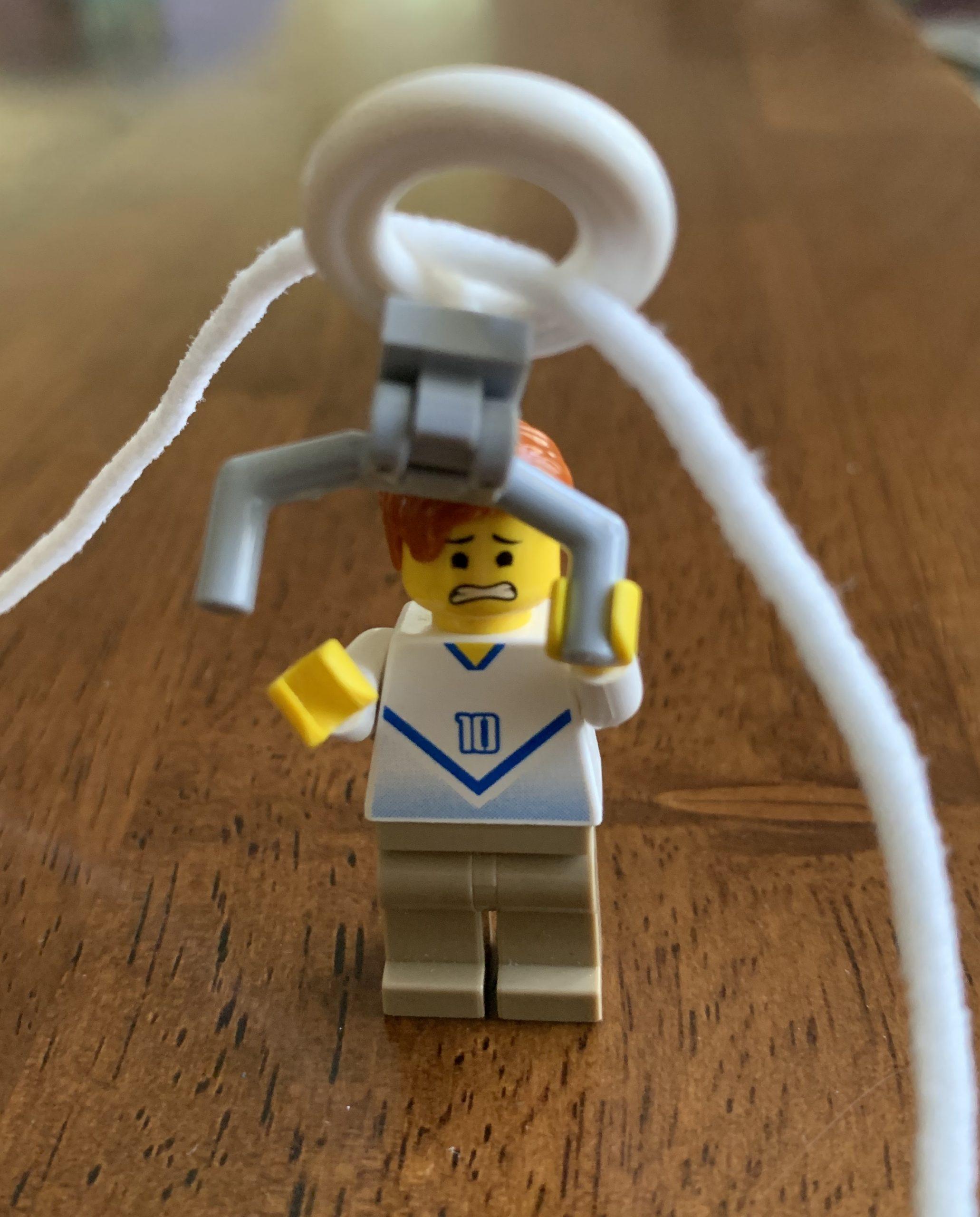 Here is a zipline-y thing that isn't dangerous though (Unless you trip over it, get tangled up in it, and drag furniture behind you as you hurry to dinner; have a brother or sister land on you as they trip over it and drag furniture to dinner, etc … or if you try to eat it. Please don't do any of these things.). Yes … you can make a toy zipline. You don't need much at all. Just:
A long piece of string
A brave toy who is willing to ride your zipline
A way for your toy to hold on
Simple as that.
First – Tie one end of the string around something high, like a table or a chair.
Next – Make sure your toy can hold on. I'm using a little Lego guy with a bar to hold on to as he slides, but if you're not using Lego, you can find other ways for your rider to hold on.
Next Next – Put the string through the handle so your rider is holding on, and tie the other end of the string to something low and near to the floor.
Next Next Next – Let 'em slide! Yes … you are watching gravity happen right in front of your eyes! It's very exciting! … But did you think through a good way for your rider to stop at the end?
Last – Check on your rider in case they need to visit the Lego doctor or get Lego counseling. If not, it's time to ride again.