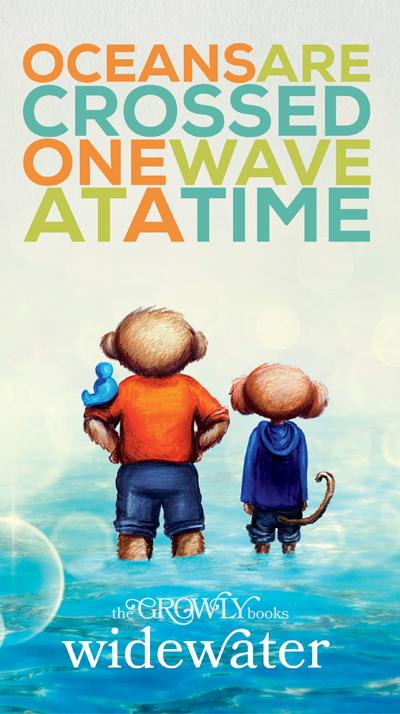 At last the big day is here. The Growly Books #2, Widewater, is finally available! We started writing it back around the time Begin was released. There have been lots of early mornings at the computer, watching Growly's story unfold word by word. Times of planning and discussing and re-writing and editing. And now, along with Growly, we've made it to the end of the second part of his journey. We can't wait for you to read it!
In the corner of our home office are stacks of books, fresh from the printer, waiting patiently to find their homes, and the second part of Growly's story is ready to be sent out.
Once again, we want to thank our illustrator, Annie Barnett, for her incredible talent and tireless devotion to this project. She never ceases to amaze us as she turns our words into pictures. Many thanks also to Sandra Peoples for her excellent copyediting skills!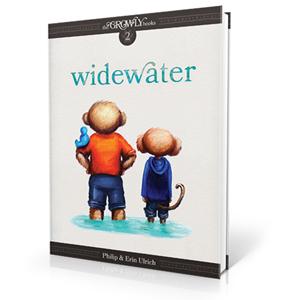 Oceans are crossed, one wave at a time …
Growly's adventure has taken him far from home in search of C.J., his grandfather's long-lost friend who disappeared over The Precipice. Now, the desperate quest continues as Growly, Chippy, and Tully find themselves facing a journey across the Ocean. In a makeshift sailboat, Growly and his friends embark on their greatest adventure yet. It is a journey that will take them to far-off lands and mysterious cities—into the unknown …
across the wide, wide water.
---
The Giveaway
In celebration of the Widewater launch, we are giving away two 8″ x 10″ prints of original pencil and hand-painted watercolors by Annie Barnett, the illustrator of The Growly Books. These illustrations were featured in the first book of the series, Begin. The images are printed on high-quality cold press matte paper, to replicate the feel and look of the original watercolor.
Enter to win below!
a Rafflecopter giveaway