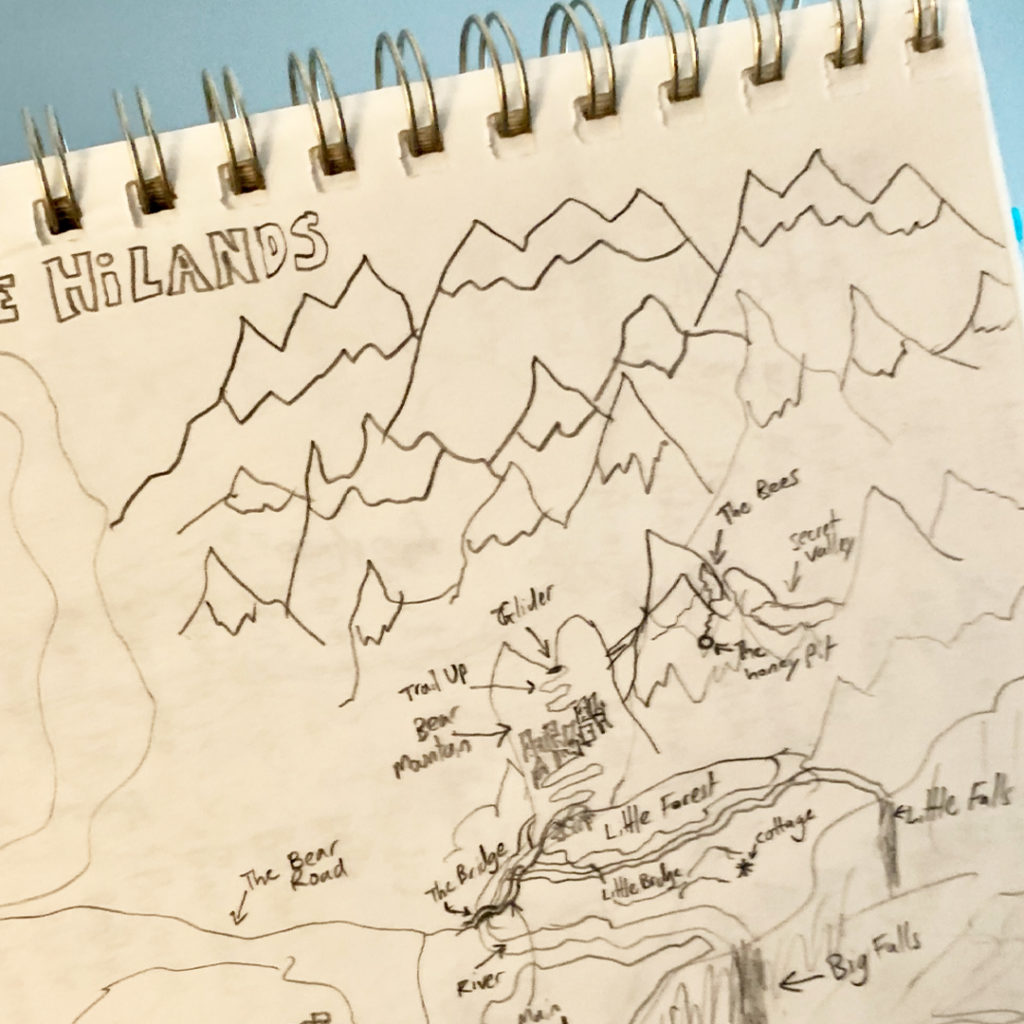 Sometimes things don't go as planned…and that can be wonderful…

-Philip Ulrich … (occasionally)
This morning I looked through an old notebook, and for the first time in ten years, read back through the original synopsis for what would become The Growly Books. Growly was there, and Chippy too, though he was not a major part of the story. C.J. was involved, and there was a bird … but there were also a lot of other … um … interesting characters that were a major part of the story.
This early synopsis started out fairly Growly Books-ish, but it quickly turned into something quite different. Lots of machines and large snails and a whole lot more. A kind of quirky sci-fi adventure comedy with some mystery here and there.
As I read through the synopsis, I was so thankful that sometimes the path you think you are on turns out to be something very different. As the first few chapters of Begin came together, it was clear that there probably weren't going to be any giant snails. 🙂 It was a different kind of story, with a different kind of heart. It's times like that you realize you might be leaping out into the unknown, just like the little bear in his glider.
So is it worth writing a synopsis? Yes! Firstly, it is great for a lot of laughs when you read it years later 🙂 Seriously though, here are a few reasons I think it is important:
It helps you see what is really important. As I looked back at my original ideas, I could see parts of the story that became "check-points" in the Growly Books series. Even though the story became something quite different, there were events that stayed and became key in Growly's Adventure.
It makes you ask important questions. As you write out your story idea, you realize that there are a lot of plot hurdles you are going to have to maneuver your way through. Next to my synopsis, I found a page of these types of questions, questions that seemed far closer to the final Growly Adventure Trilogy story.
It helps you define key "scenes". One of the most daunting things I've experienced in writing is the feeling of fear that comes when you don't "know the whole story." And the biggest lesson I have learned is that that's O.K. What I did have, from writing the synopsis and thinking about all the plot questions, was certain "scenes" I knew I wanted to see in the story. With Begin, it wasn't very many, maybe only four or five. For me that was terrifying, but it was enough to place some "checkpoints" throughout the book. They were targets to head toward. It didn't take away the terror I felt, but it at least was a direction to leap. A lot of times you have to leap before you see the next step. And as you keep leaping, it's amazing the surprises you'll encounter along the way.
It's great for a lot of laughs. It really is. Your story may go exactly as planned, but for me it went in a completely different direction. Looking back now, I'm so glad that it did. There are a lot of ideas that were never used, but maybe there is a place somewhere for robot horses and giant snails … and a bewildered bear trying to make sense of it all. Not in the Growly Books though. This little bear has a story all his own.