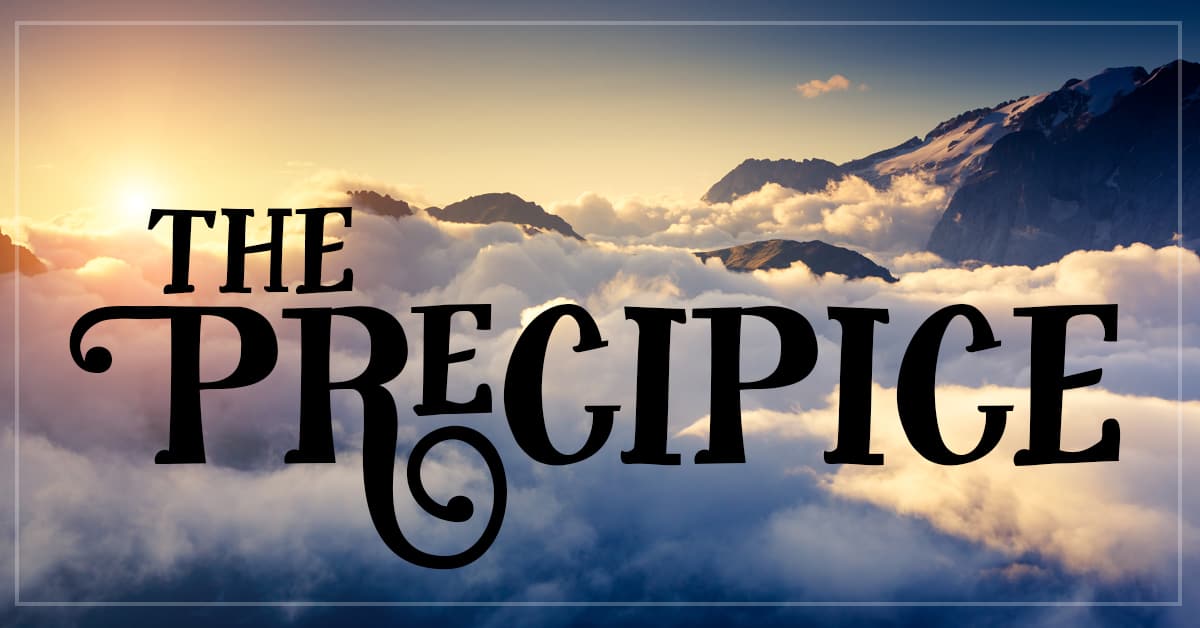 A lot has been written about The Precipice. Two hundred and sixty three poems in fact … and that's just the ones that can be found in the Haven library. There are countless others scribbled in dusty notebooks and verses long forgotten that never even made it onto paper.
There are songs, too. A few of them are funny, like "Wobble on the Edge" and "Erobel's Lost Ladder." Most though, are wistful and aching, like the winds that whistle along the edge of the cliffs and the swirling, twisting clouds that reach out to the horizon.
Extending all the way from the Lower Lands to the Great River and beyond, The Precipice is an impassable boundary for the bears of Haven.
"It's the edge of the world," some bears say, but most believe there must be something out there below the clouds.
The scientific books are full of speculations and equations and theoretical maps, but there are always footnotes with a lot of complicated words that add up to, "We truly have no idea."
There are made up stories, too. Wild adventures about hero bears venturing down into the unknown and their astonishing discoveries in the lands below the clouds.
" … forests of apple trees taller than the Lookout and fields of colorful river rocks sparkling like rainbows in the sun."
One writer even imagined finding Erobel's lost ladder in the top of a swaying pine.
The favorite of all these stories is "Gusty's Tumble" — a tale about a tired bear who sleepwalks off The Precipice and somehow tumbles back out of the clouds at the top of Mount Hegel. It is not scientific (at least as far as the wise bears could tell), but it sure is fun, and most every Cub (and many of the older bears as well) secretly wishes it might be true.
Read more about The Precipice in the first book of the Growly series, Begin.