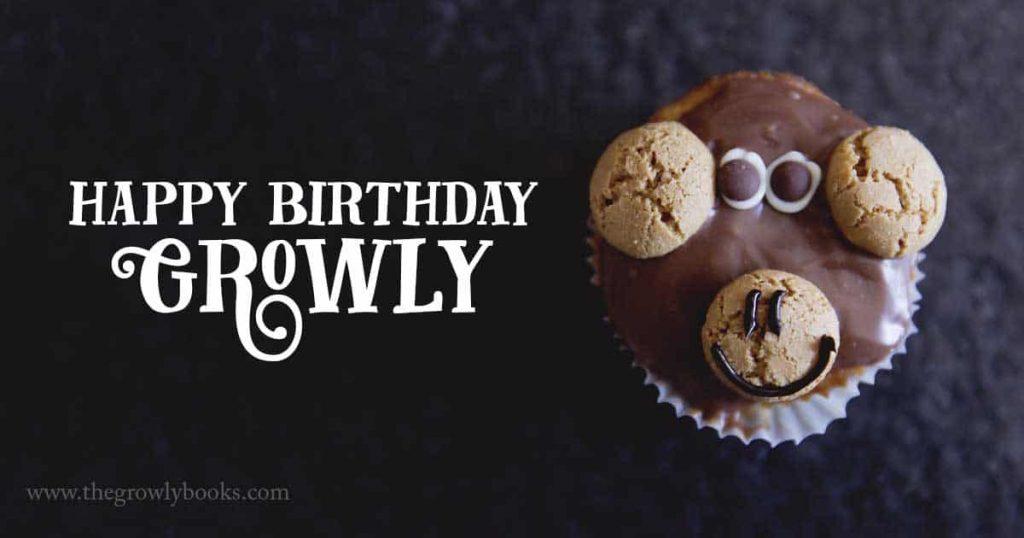 Four years ago today, we released our first book, Begin. We like to call May 24, Growly's birthday, even though it's probably not the actual day the bear himself was born.

When you pour words and story onto a page, you can only hope that readers will catch the heart behind it and love the characters as much as you do. We wrote Begin knowing there would have to be more books to come. It felt like a huge leap of faith, because even if no one liked the first book, we were still committing to a trilogy at the very least.
Today, the Growly series continues to grow, with four books available and more stories still to tell. Publishing a series of children's books is without a doubt one of the most challenging things we have ever done. Words seem small, but we want to say an enthusiastic, "Thank you!!" to everyone who has supported us by purchasing books, leaving a review, helping to spread the word, or sending us an encouraging email. Growly would not have come this far without you!
Let's Celebrate!
We're celebrating Growly's birthday in several ways, including a free gift for you!
1. Sale Prices in Our Store
We have several sale options in our store right now. The best savings is an autographed bundle of all four books plus extras. Sale prices are valid through May 31. Click here to check out the savings.
2. Discounted Kindle Books
All Kindle editions of The Growly Books are just $2.99 each through May 31. Shop the Kindle Store here.
3. A FREE Brand New Short Story
In honor of Growly's birthday, we have written a brand new short story to share with you. "The Astonishing Spectacle of Growly's Seventh" is available as a free download! (If you haven't read the books yet, don't worry … there are no spoilers in the short story.)
Just enter your email address below, and we'll send the story to you!
Thank you!
Phil and Erin