The question we hear most (aside from "When is the next book coming?" of course) is  …
"Will there be Growly audiobooks?"
This has been on our radar for quite a while, and we're thrilled to announce today that the Begin audiobook is almost here and can be in your hands (or should we say ears?) in time for Christmas!
Narrated by our very own Erin Ulrich, the unabridged audio version of Begin makes Growly's story accessible in a whole new way.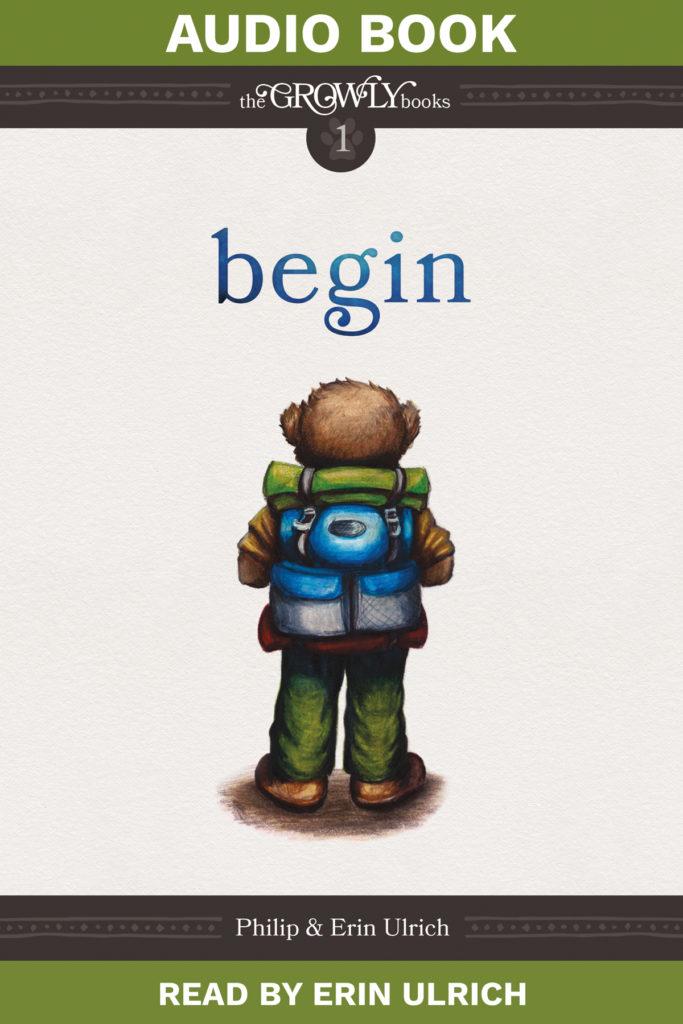 Don't miss our best sale ever!
There's something about the idea of kids pulling the Begin audiobook out of their stockings on Christmas morning that makes our hearts happy. Plus, we just feel like celebrating the release of our very first audiobook. So we can't resist the opportunity to offer a few crazy-good deals!
With our audiobook Stocking Stuffer Special, you can get a bundle of FOUR Begin audiobooks for $19.99 (a 75% savings). This special deal is an affordable way to put quality literature into the hands of your children and their friends, cousins, teachers, neighbors … and the list goes on. Each Begin audiobook download card comes packaged with a 4″ x 6″ insert introducing the story, making it a perfect gift.

There are plenty of other special bundles and deals to be found in our store as well!
All orders placed by December 10 will arrive in time for Christmas. Plus, all books ordered by that date will be personally autographed with the names you choose. Orders will be shipped in the order they are received.