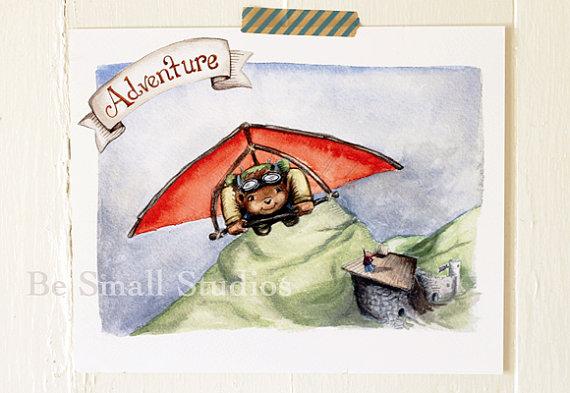 Thank you to everyone who took part in our Widewater launch giveaway. It's fun for us when we can give away some of Annie's artwork because … well … we love it!
I can remember when Erin and I saw the first rough sketches for Begin. There was that little moment of nervousness right before we opened the email, and then big, silly grins as we realized that not only was Annie putting her talent into this project, she was putting her heart in it, too.
You can visit Annie's site, Be Small Studios, and see more of her amazing talent.
And the winners are …
Jennifer Kindle – Adventure Print
Amanda Peterson – Courage Print
Congratulations to both of you! You'll be receiving an email from Erin today.