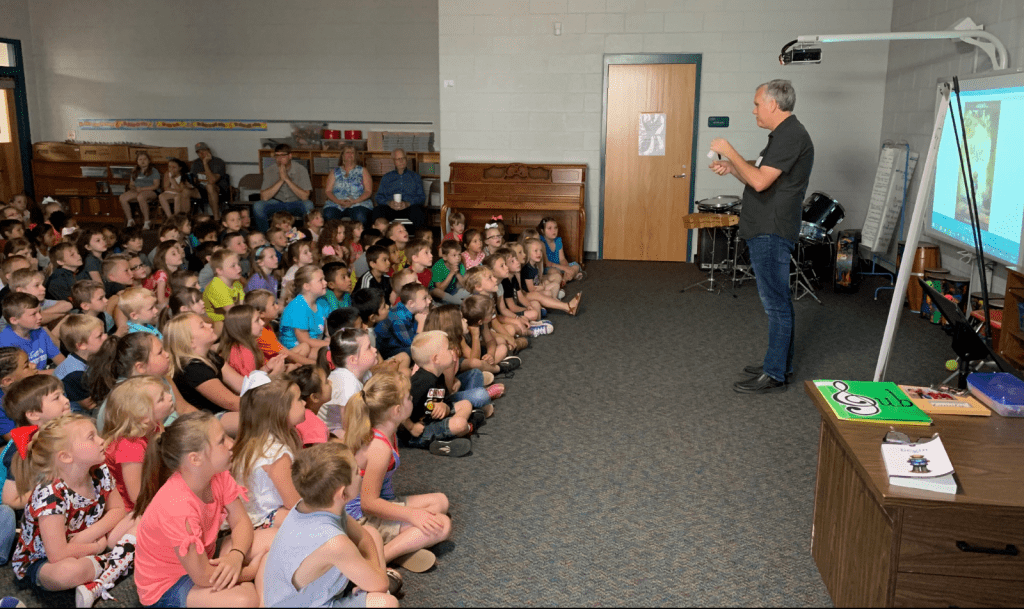 The Growly Books is working in partnership with local businesses and donors to provide the first book and audiobook in the series, Begin, free to elementary students. This school year, we were able to give thousands of books to students in Greenville County Schools, and that is only the beginning!
We are currently working to match schools with sponsors for the 2019-2020 school year. Phil and Erin Ulrich are also available to do author visits to schools in Greenville County at no charge.
Thanks to the generosity of our sponsors, this is completely free for the schools, with no strings attached. We consider it an honor to be able to share our stories.
That's why we were so surprised recently when the staff and students at Slater Elementary surprised us with a beautiful (and delicious) cake as their way of saying thanks. Thank you, Slater Elementary!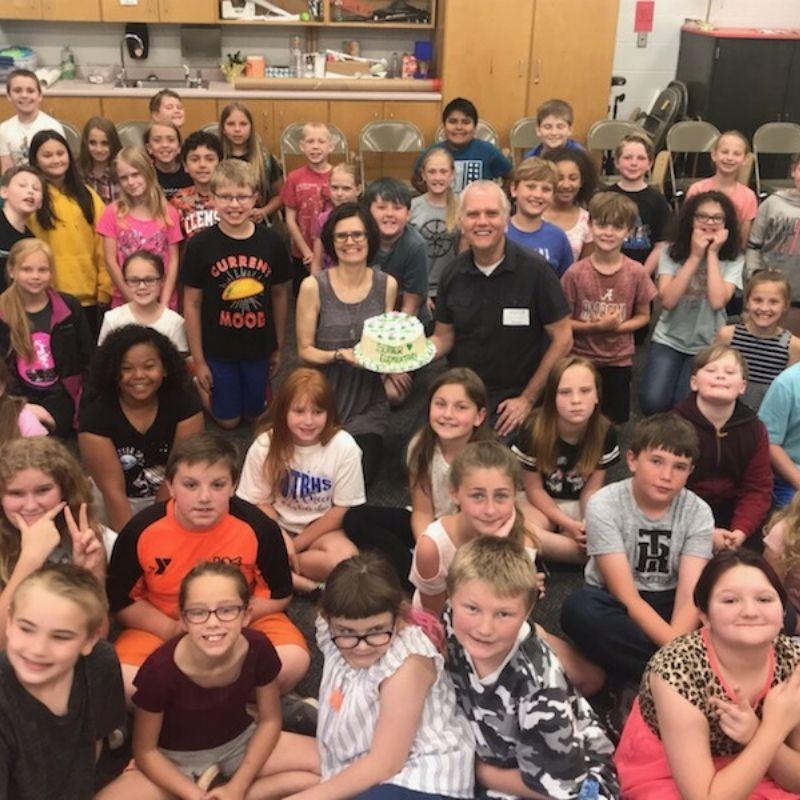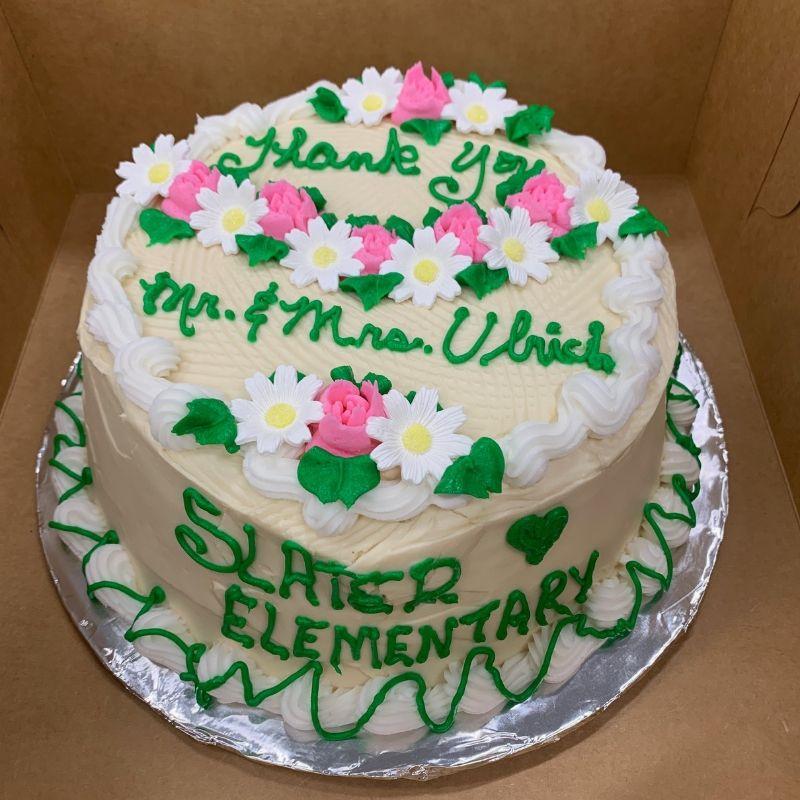 Some literacy specialists in the schools are using The Growly Books in the classroom by featuring Begin as their book of the month or using it as their focused book to read school-wide. The Growly Books will provide printable resources to use alongside the book as well.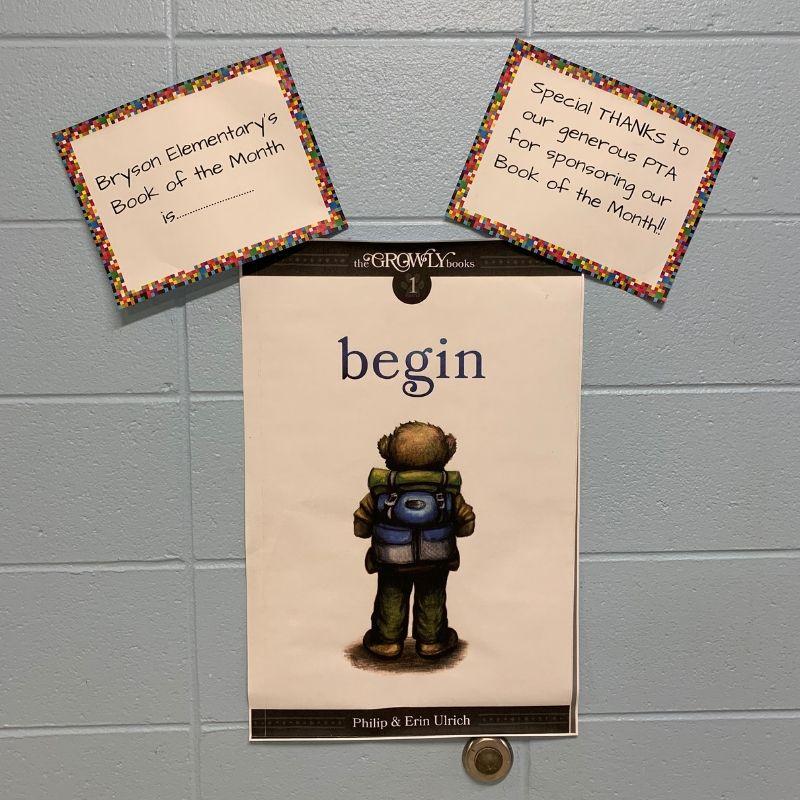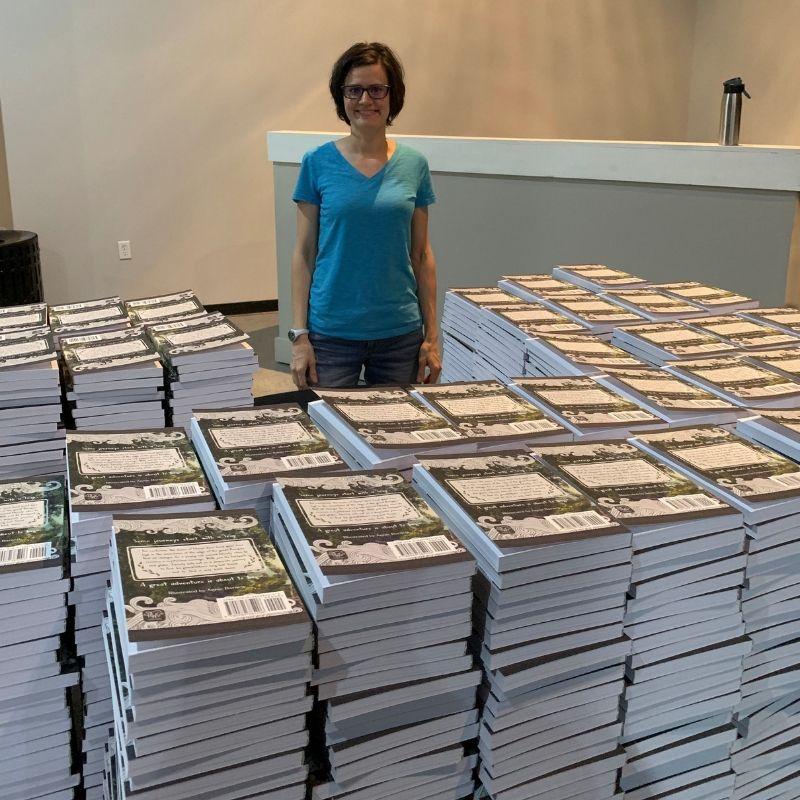 ---

As a part of this initiative, we have also launched the Bring Your Book program, which offers freebies for students who bring their copy of The Growly Books: Begin to participating businesses in the Greenville area.
---
Are you interested in bringing The Growly Books to your school?
Or are you a local business or individual interested in helping to sponsor Growly books for students in your area?
Please contact us via the form below, and we will be in touch soon with more information.