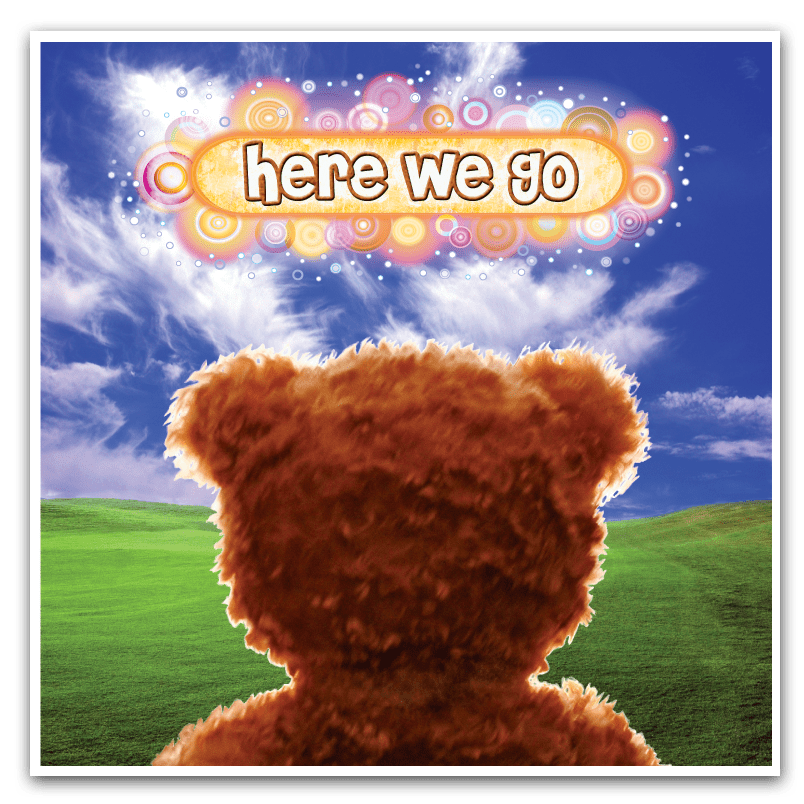 A few years ago we set out with some drumbeats and melodies to make an imaginary soundtrack for an imaginary pre-school T.V. show. A rooster alone in the big city? Check. Robot horse? Yes. Bears, monkeys and baby food? All there. Make sure to put in something educational! – counting from 1-8 covered!
There was never an actual T.V. show (as far as we know), but we had a whole lot of fun making the soundtrack. And two of the characters grew up (a little) and went on to star in their own adventure book series: The Growly Books.
---
The Songs
Listen to samples of the songs below.
1. Here We Go
2. Baby Food
3. Monkeys
4. Mamma Is a Frog
5. Billy's Got Batteries
6. Love Your Dog
7. All Hungry Babies
8. Big Ol' Tasty Treat
9. One to Eight
10. Down Home
11. For the Love of Fluffy
12. Closing Time
---
"At last, some upbeat and friendly kid-rock songs (No, not THAT Kid Rock!) from an artist that understands that children are a lot smarter than we normally give them credit for. These guys makes family-oriented music in the vein of They Might Be Giants or Dan Zanes, heavy on the humor, giddy on the groove, mischievous with melody, and without a trace of condescension. Their expertly produced sound is an intelligent blend of futuristic jams and retro pop with a healthy helping of silliness, joy, and suspense sprinkled on top for good measure. Parents who are fans of Beck, The Shins, or the Flaming Lips will certainly share their child's enthusiasm for Here We Go!"

– Chris R, CDBaby