Pre-order Haven at thegrowlyclub.com to receive your copy EARLY!
You will also receive pre-order extras! See below for details.
pre-order now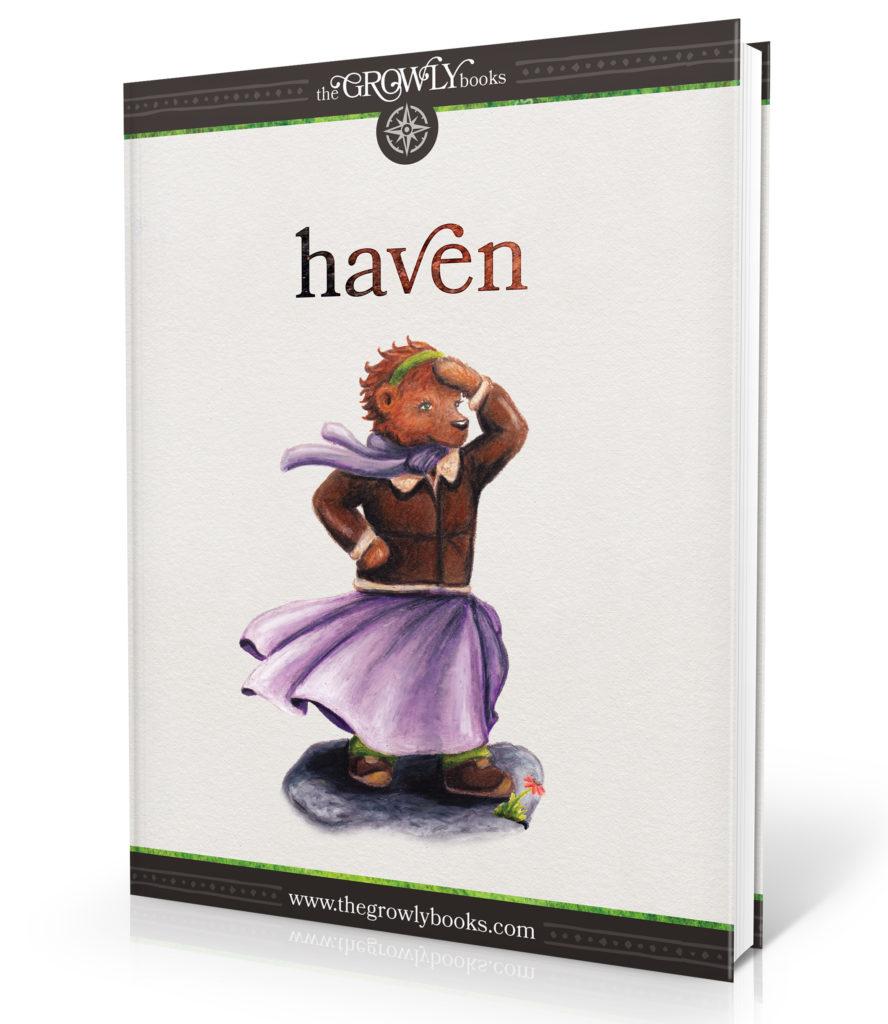 Nestled high on the cliffs of Mount Hegel, the village of Haven has remained quiet and unchanged for hundreds of years. But with strange sightings across the Great River, a wild summer storm, and Growly gone missing, the bears of Haven are now faced with challenges they have never known before. For Ember, an orphaned cub raised by the librarian Merridy, it will be a time of finding out what it means to be brave and of discovering what it is that makes Haven a home.
Haven is a stand-alone book that tells what happened while Growly was away and sets the stage for the next part of the story.
Pre-order Haven today and receive these special extras:
autographed book personalized to the name(s) of your choice — please indicate name(s) in the comments of your order
receive the book before the official release date of June 14, 2016
special 5″ x 7″ frameable postcard of the Ember illustration used on the book cover
two limited edition Growly collector cards
If you're not already a Growly Club member, we'll add you so you'll have access to all the Growly Club fun.
pre-order now